Coconut is a fruit that is quite refreshing. Now while having coconut have you ever wondered that can dogs eat coconut? This article will revolve around all the facts related to feeding your dog coconuts. It is not just us that are a fan of coconuts but dogs have also been consuming it. It has been introduced in many treats. This tropical fruit has been winning a dog's heart as well. But then the question arises can dogs eat coconut?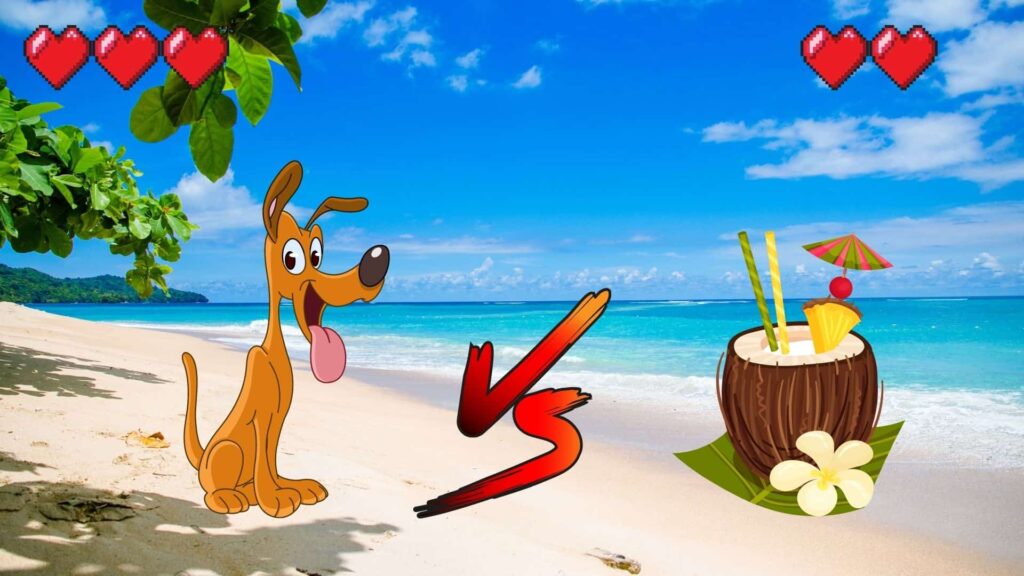 Can dogs eat coconut?
The answer to this question is a yes. Coconut is in vogue in the dog world as much as in ours. They are not toxic for your dog but may be dangerous when given in excess.
Health Benefits of coconut for dogs
Coconut is rich in lauric acid which is a medium-chain fatty acid. This acid is especially very good at protecting against viruses like influenza. Also helps in curing yeast infections, giardia and ringworm. It has some major anti-inflammatory properties which help in reducing swellings. Decreased inflammation means that the cuts, wounds and hot spots will heal faster.
Coconuts have a lot of antioxidants stored in them. It also forms a defence system against foreign microbes. In addition to its ability to decrease inflammation, it has been proven to be a great snack for dogs who are feeling under the weather or are healing from a sickness or injury.
It can even improve the skin of your dogs. It will help them get rid of all the fleas and unwanted pests that have been preying on their bodies.
Why can coconuts be bad for dogs?
The flesh of a coconut and the milk in it contains certain kinds of oils that may result in an upset stomach, diarrhoea and loose motion. Because of this reason you should be cautious when giving your dog coconuts. Also, coconut water contains high levels of potassium so it should not be given to your dog.
How Can Dogs Eat Coconut?
The coconut meat can be purchased dried or raw from the market. You can give it to them. Remember to only feed small pieces to avoid choking. Do not feed the sweetened one used for baking purposes as it has a high content of sugar not at all healthy for your dog. Only feed the unsweetened one and that too in moderation. Also, keep the husk away as it can be hazardous to them.
What foods can you give to your dog instead of coconut?
Instead of coconut, you can feed your dog coconut oil as it is more beneficial for them. Better than that you can give them coconut-based treats that are made according to your dog. They won't be harmful to them and will serve as a delicious treat too
Coconut oil has many benefits such as it makes its coat silky and shiny. Improves immune system and digestion. It has many antifungal properties that keep your pet disease-free to a great extent. But remember to give this in moderation too.
What amount of coconut can your dog eat?
First of all consult with a vet about the amount of coconut that you can feed your dog. Only they will be able to tell you if it is good for them keeping in mind their medical history.
You should not give them more than 2 or three pieces a week as the flesh may cause trouble to your dogs.
Are dogs allergic to coconut? 
Coconut is not poisonous for dogs but may not suit every dog. It has medium-chain acids that may lead to some allergic reactions and will cause gastric problems and even bloating. If something like this ever happens, rush to the nearest vet available and get it under control.
Can diabetic dogs eat coconut?
Yes if given in moderation they can consume it and coconut oil can even help control diabetes to some extent. Just make sure you do not give them sweetened coconut as it is very harmful to them.
Hope all of this information was quite helpful. But before going ahead we recommend that you feed them coconuts only after you have consulted with a vet.